Nestled alongside the borders of France and Switzerland and surrounded on three sides by the Alpes, lies Piemonte or the Piedmont region of Italy. Piemonte is a rising star for travelers looking to explore something different. There are endless reasons to consider Piemonte for your next Italian adventure. It is a gastronomic paradise for food and wine lovers too. Let us open your mind to the delights that await you in this magical region of northwestern Italy.
Since the Renaissance period, artists have been bewitched by the dazzling landscape of Tuscany. Piemonte is every bit as alluring. In every direction, as far as your eyes can see, you will take in hills covered with vineyards, medieval castles and towers, ancient farmhouses, Romanesque churches seamlessly integrated into the natural surroundings.
Stellar Wines
Named a UNESCO World Heritage site, the Langhe area has vineyards that produce Italy's best-known tannic red wines: Barolo and Barbaresco, from Nebbiolo grapes. Naturally the wines of Piemonte are a significant draw to this region of Italy. Celebrated alongside Tuscany as one of the top wine regions in all of Italy, Piemonte also gives wine lovers the opportunity to taste types of grapes not found anywhere else.
The region's weather experiences varied temperatures because it is situated between the icy Alps and the warm Mediterranean sea. This push and pull results in dense fog on a daily basis that burns off throughout the day. The land above the fog gets more sun, leading to healthy, happy grapes that produce light, acidic wines.
The most recognizable wines coming out of Piemonte are Barolo, known as the "king" of wines, and Barbaresco, which is dubbed the "queen" for its softer tannin profile. The Barolo DOCG vineyards are found only on the hills facing south. They are brick red in color, but deliver different tastes based on the soil type in which the grapes were grown, which are either limestone, clay or sandstone.
Barbaresco vineyards receive DOCG status only along the best southward facing slopes. Although the soils range from limestone to sandstone, the resulting wines are typically more approachable than Barolos.
Dedicate two separate days to explore each of these wine areas. And, if you are a true wine lover, also explore the Roero area, home to the Arneis grape which produces a light floral white wine and Monferrato, where the Barbera grape dominates. Be sure to sample other indigenous red varieties such as Dolcetto, Grignolino and Ruchè. Luxury Italian Tours can book tastings, treks and bike rides through the vineyards.
Prized Whites Truffles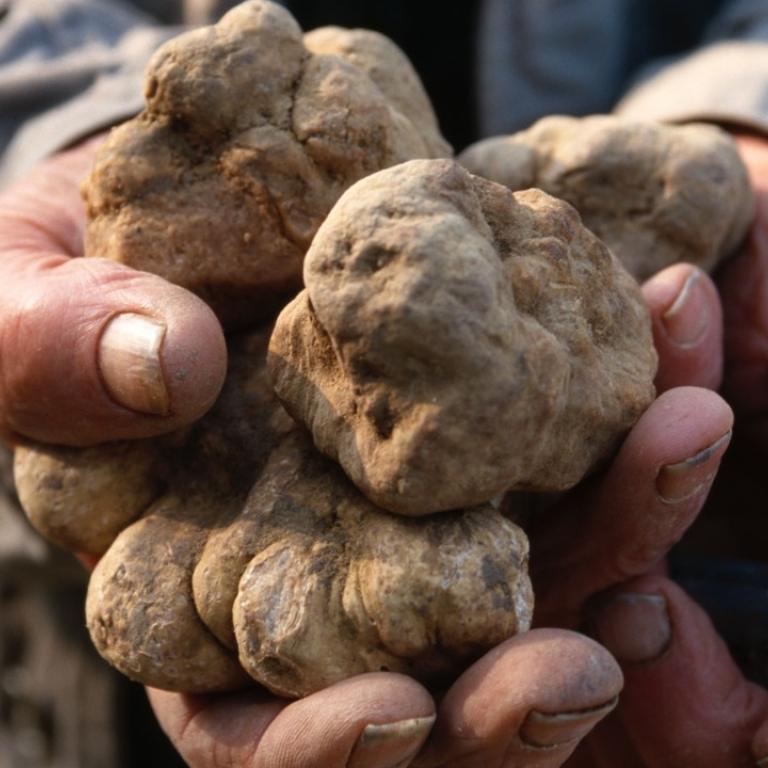 One of the main reasons travelers embark on an Italian tour is to taste the food, which rarely disappoints even the most discerning of palates. The Piemonte region is no exception. For as long as people have debated such topics, Piedmont is one of two contenders for the unofficial title of Italy's absolute best region for food. (The other is Emilia-Romagna.) Its fertile calcareous soil and unique geography of this region produces some of the world's best food delicacies such as risotto rice, porcini mushrooms, toma and gorgonzola cheese, hazelnuts and the famous white truffle of Alba. The Slow Food movement, which preserves Italian and international local food traditions, was birthed in the region in the town of Bra.
Foodies from around the globe come to taste the world's highest prized white truffle, making it a worldwide standout and major draw to the region. Visitors flock to the International Alba White Truffle Fair which occurs annually in the fall. The precious mushroom can fetch several thousand euros per kilo. Luxury Italian Tours can arrange a truffle hunt for you alongside a personal experienced truffle hunter (or trifulau in Piedmontese dialect) and his hound to search for these treasures in the forest. Unearth one or two and enjoy these fragrant shavings of mushroom on your pasta.
Whatever your palate prefers, your taste buds will roll into a journey full of flavor and excitement in the region. There are so many varied dining options from numerous first-rate establishments, ranging from humble trattorie and osterie, where you can eat very well for moderate pricing, all the way up to Michelin-starred restaurants, that are among the critically acclaimed in the world.
Castles, Roman Ruins, and Museums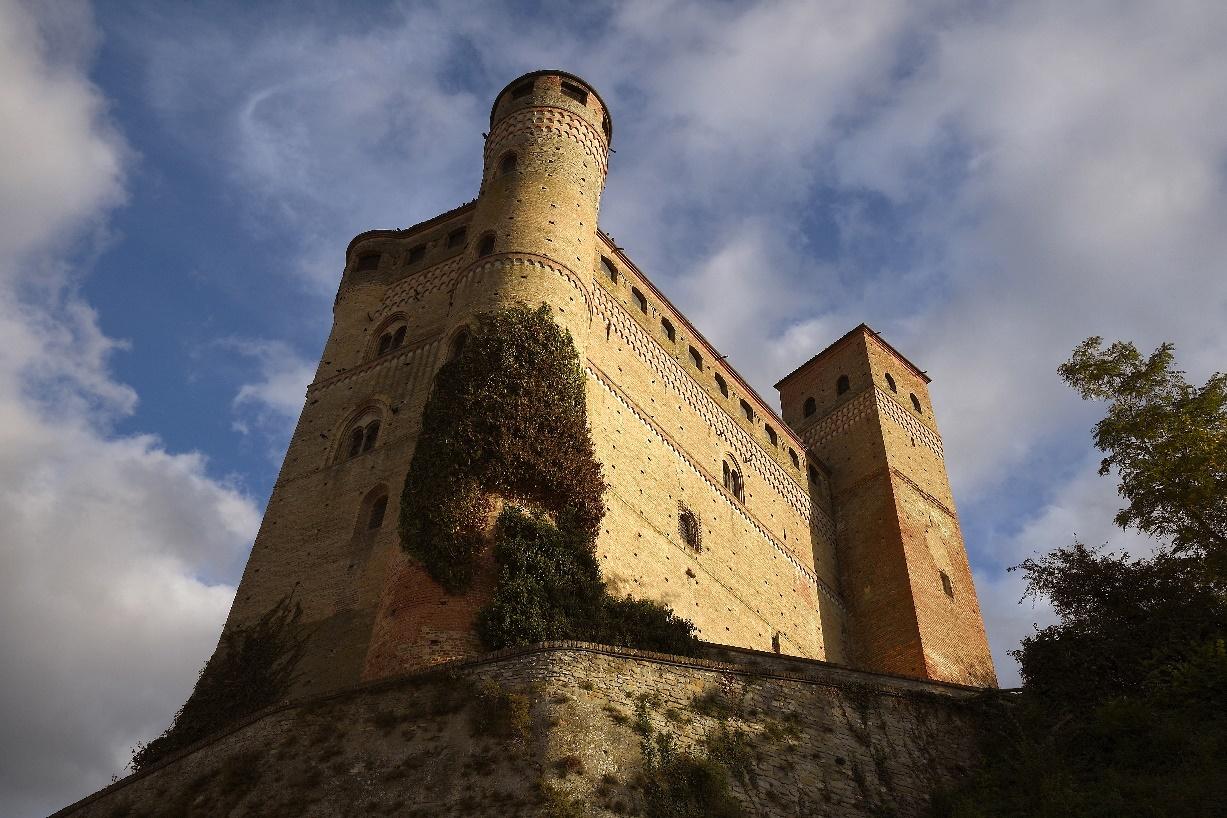 Travelers looking to take in culture and history and find themselves dazzled by ancient architecture will be delighted by all that Piemonte has to offer. The landscape is positively covered in castles, many of which are open to tourists.
This region enjoys a rich Roman history as well and offers visitors plentiful opportunities to visit well preserved and impressive Roman ruins. The triumphal Arch of Augustus, built in the 1st century BC, is highly regarded as the most extraordinary of all. The Acqui Terme is a very well-preserved Roman site dating back to imperial times. Visitors can also explore an amphitheater which would have accommodated 100,000 spectators from the 1st century.
The Piemonte region is also home to the oldest Egyptian museum in the entire world. Located in Turin, the region's capital and the former capital of all of Italy, it is considered second only to Cairo's national museum in terms of quantity and quality of the exhibits. It is filled with relics and artifacts uncovered by the Italian Archeological Mission from 1900-1935. While in Turin, coffee and chocolate is another must for all visitors. Luxury Italian Tours will share its favorite spots in your itinerary.
These are just a few of the very compelling reasons you should consider the Piemonte when planning your next Italian adventure. Luxury Italian Tours is ready to plan an exquisite itinerary to Piemonte, with the expertise and refined taste you have come to expect. Luxury Italian Villas has several options for accommodations in the countryside or in the town center. You will love discovering this region!