Ah, the aperitivo. It is a uniquely Italian tradition that every traveler learns to love during a trip to any region in Italy. When we think of Italy, we naturally think about a vast array of mouth-watering culinary delights and of course, palate-pleasing wines that enhance the dining experience. But there is another time-honored tradition in Italy that centers around Italian cocktails. It's known as aperitivo and it's a ritual you will want to enjoy time and again before you tuck into a leisurely meal.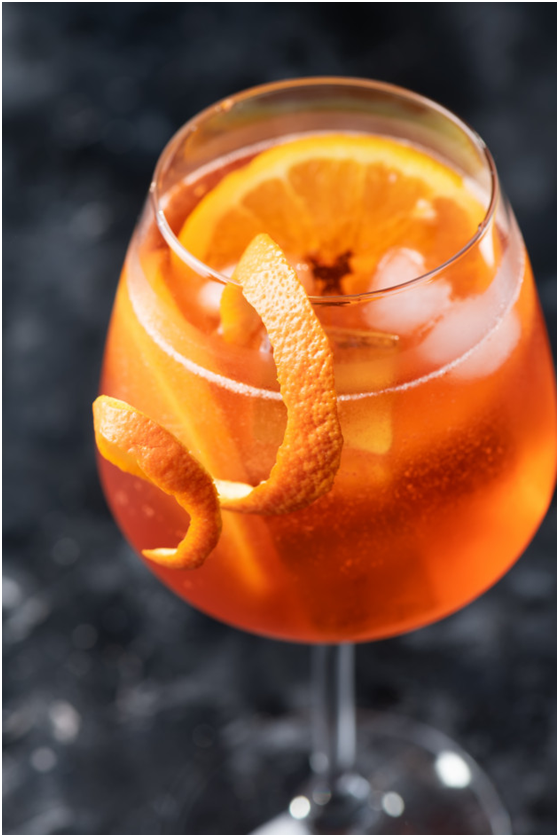 The Art of the Aperitivo
The word aperitivo comes from the Italian verb aprire, which means "to open." In this context, we are not talking about opening a door or opening your mind. The art of the aperitivo is intended to open your appetite to all of the delicious delicacies you will be enjoying later. It's a pre-meal tradition that makes your stomach ready for all the food that is to come.
Although the origins cannot be proven, it is supposed to have begun in Piedmont back in the 18th century. At that time, King Vittorio Emanuele II preferred to have a serving of vermouth before his dinner. This habit was popularized in the next century in Tuscany, where Count Camillo Negroni mixed up a cocktail by chance that included vermouth and was later named the Negroni. It didn't take long for the aperitivo to become widely practiced and a staple tradition of Italian culture.
What Happens During Aperitivo Time
Italians are known for taking long meals at later hours than what most Americans would consider normal. Aperitivo takes place just as the sun is beginning to set. Bars, restaurants, cafes, and tables on corners are host to this daily routine.
Snacks are set out, which the Italians call cicchetti. These could be small plates with nuts, cheeses, fruits, bite-sized meats or fish, and more. The common thread is that pieces are small and easily eaten by hand. These small snacks are paired with a cocktail and over the course of an hour (or so…) the small bites and carefully-curated cocktails leave you ready for more. In the season premier of Season 2 of Searching for Italy, Stanley Tucci devoured cicchetti and washed it down with un'ombra di vino, or a small glass of wine.
Choice Aperitivo Cocktails
Naturally, there are a number of choices you can make when selecting a cocktail or two to activate the appetites. In Italy, the aperitivo tends to have offerings of some of the best and most well-known Italian cocktails. They are light on alcohol and high in spice and enzymes, herbs and bubbles, making them perfect pre-dinner drinks. Prosecco is a star player in many of the concoctions.
Aperol Spritz: A delightfully bitter and bubbly cocktail made with prosecco, aperol, club soda, and garnished with a slice of orange. See the full recipe here.
Negroni: The "original" drink popularized for the aperitivo, this cocktail is made of gin, Campari, and vermouth served with an orange garnish. Make yourself the perfect one with this recipe.
Americano: James Bond himself famously ordered this drink in the opening scene of "Casino Royale." It is mixed with Campari, vermouth, and a heaping helping of club soda. This one is also garnished with a wedge of orange. Mix it up like Bond by following this recipe.
Bellini: For a sweet and refreshing option, you can't go wrong with a Bellini. It's crafted from peach puree and prosecco and naturally, it is garnished with a fresh slice of peach. Impress your friends by following this recipe before your next dinner party.
Sgroppino: Making a rare appearance at the aperitivo is a vodka-based drink that is created with prosecco, vodka, and a scoop of lemon sorbet. Oooh la! One sip of this drink and you will be sold on the daily aperitivo in no time. Check out the full recipe here.
No matter where your Italian travels take you, the art of the aperitivo is sure to be available. If you are considering taking your next trip to Italy, we can help. Luxury Italian Tours is poised to take care of everything you need from the finest villas available for rent to tours designed to indulge the most discerning of travelers. Contact us today to learn how we can make your Italian tour the trip of a lifetime.