Tourists flock to the region of Liguria to visit Cinque Terre, which is home to five picturesque seaside towns connected by a walking path, but this coastal region has so much more to offer. Visitors looking to enjoy breathtaking scenery, delicious food and wine, and less crowds–for now–need to consider adding Liguria to their Italian tour itinerary.
Touching the Borders of Tuscany and Piemonte
The Liguria region of Italy is perfectly located between Piedmont and Tuscany, making it an absolutely ideal stop in between visiting these two popular tourist regions. Liguria is composed of a narrow coastline that curves around the Ligurian Sea due north of the island of Sardinia. A part of the Italian Riviera, it boasts stunning landscapes of seaside cliffs and mountain ranges.
Cinque Terre: The Path Connecting Five Towns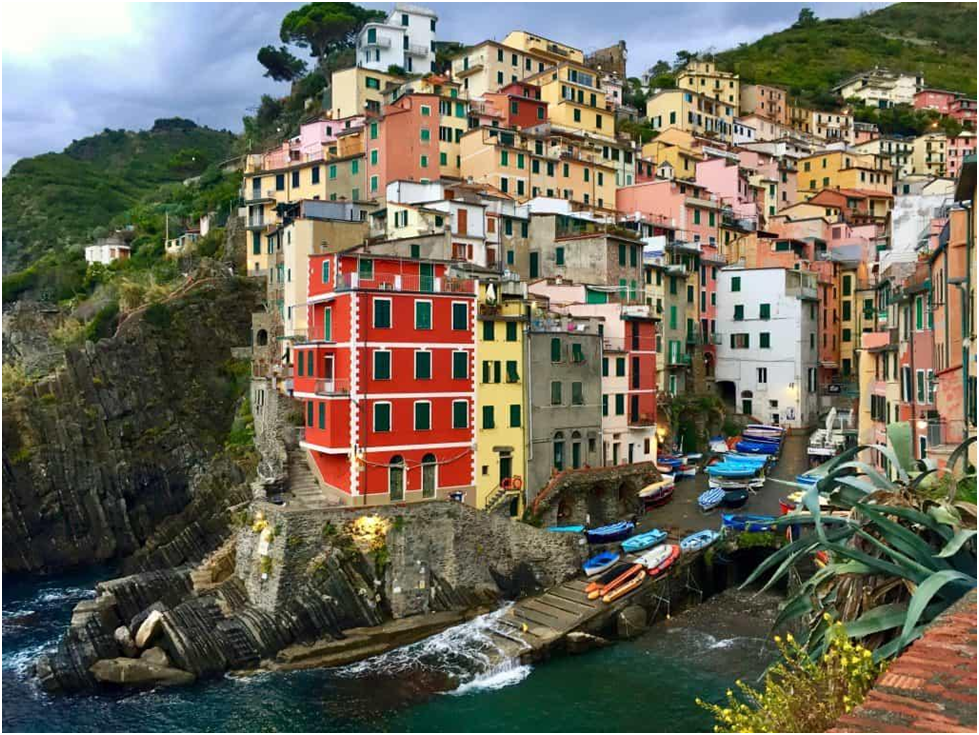 The Cinque Terre, a collection of five seaside towns connected via a walking path, has mesmerized travelers and they flock in droves. The villages of Riomaggiore, Manarola, Corniglia, Vernazza and Monterosso have their own characteristics.
The largest village is Monterosso, which is also the least 'vertical' meaning that you won't have to climb as much as in the others. The town also boasts the only sandy beach in Cinque Terre.
Proceeding east you reach the most famous village, Vernazza, characterized by its small harbor and seafront medieval church. It's full of restaurant and bars, and often quite crowded – as opposed to its neighbor, Corniglia, which is the quietest of all.
Manarola is probably the most photographed village, thanks to its terraced vineyards that overlook the delightful port and the dramatic cliffs.
Riomaggiore features tower homes, a castle and a small rocky beach. It is the starting point of different hiking trails, most notably the Passeggiata dell'Amore (love path) which is slated to reopen in 2023.
Chic City of Portofino and Casual Seaside Towns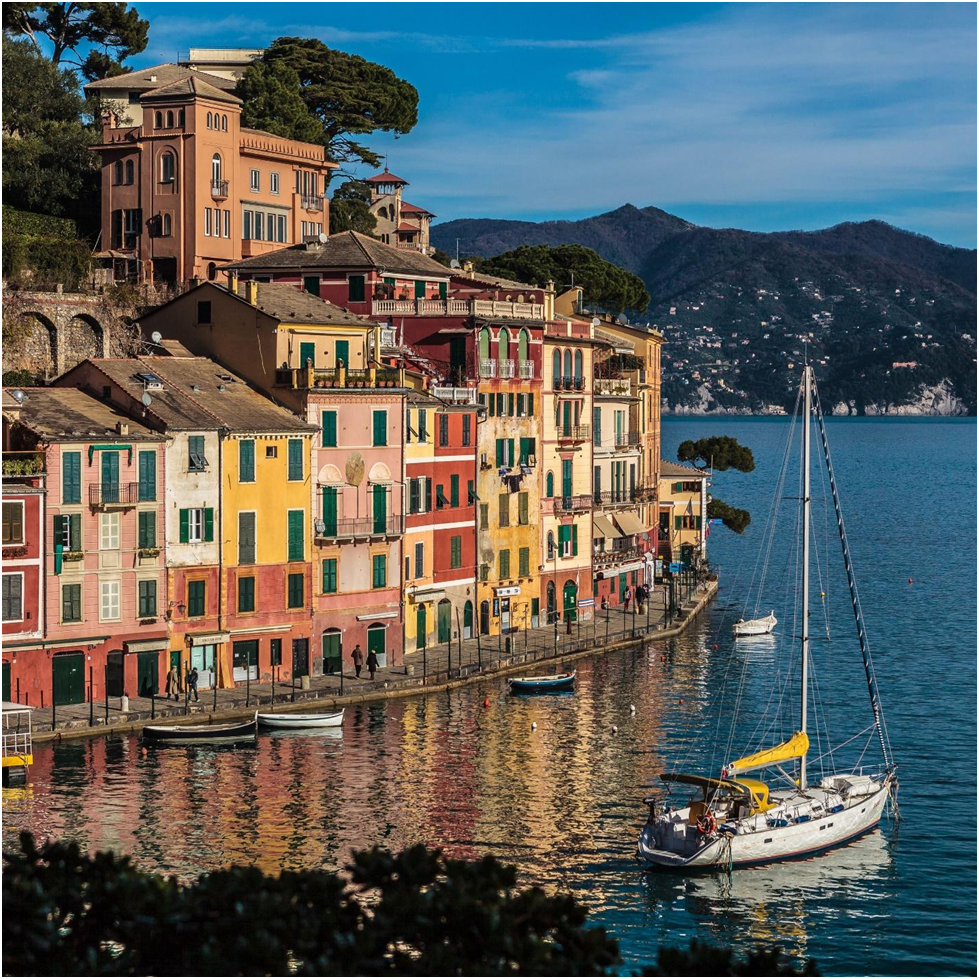 Visitors to Liguria would be remiss to skip a visit to the chic city of Portofino. Dotted with colorful houses, luxury shopping, quaint cafes, and extensive outdoor activities make it a city with options for everyone. For discerning palates, travelers can enjoy a Michelin-starred dining experience at Cracco Portofino and savor creative prepared dishes while perched over the sea. For breathtaking views, let us plan an experience at a local farm where all of your senses will be touched at the table and in the garden.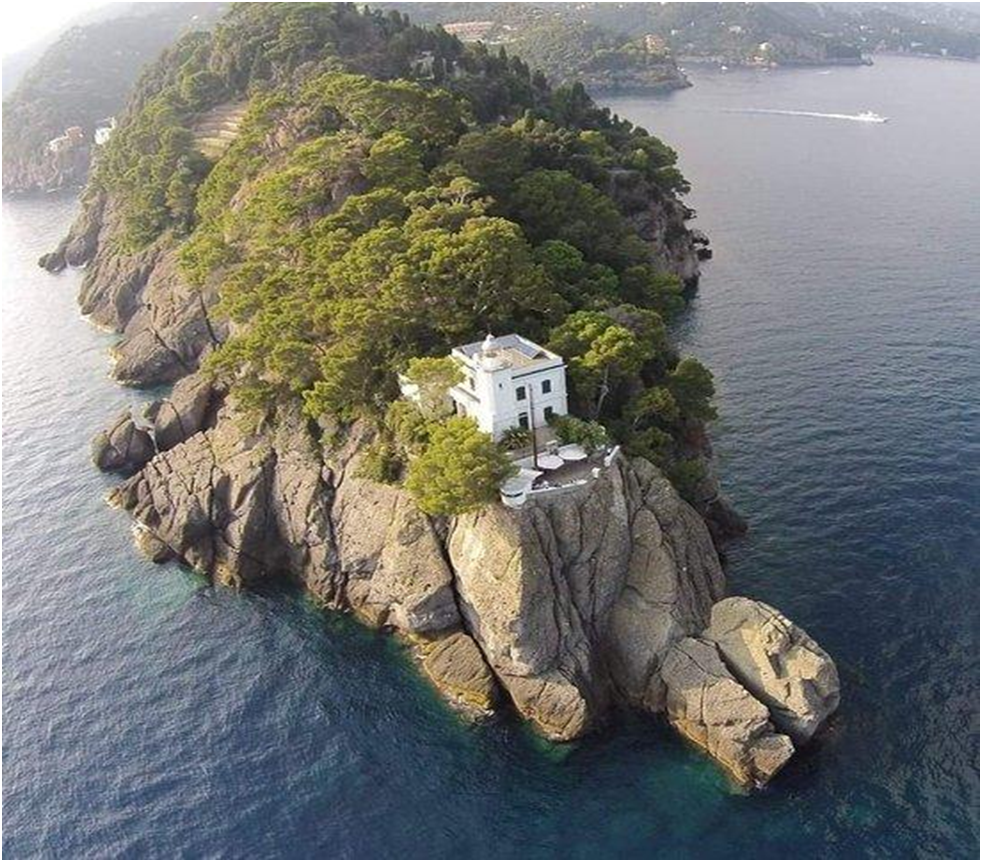 Camogli is one of the most picturesque villages off the beaten path that rests under the radar. It's a typical fishing hamlet with candy-colored homes and a small harbor. The pedestrian promenade is magical to stroll along and oozes the ancient atmosphere of this maritime village.
Chiavari possesses a different vibe than its laid back neighbors. Its historic center is characterized by wide porticoes, stately palaces and artisan workshops. Here you local artisans welcome visitors in their workshops as they proudly carry on centuries of family traditions with great passion
Genoa, Liguria's capital, is one of those captivating Italian cities that also remains off the tourist radar. You can easily get lost in the carruggi, or narrow cobblestone streets, of the medieval quarter, one of Europe's largest.
Historical Sites
Travelers with an interest in history and architecture will find ample opportunities for learning and exploration. The abbey of San Fruttuoso provides an iconic image of the region itself. Part of its allure is due to its hard-to-reach location, which finds it surrounded by lush woods on either side and the sea to the front.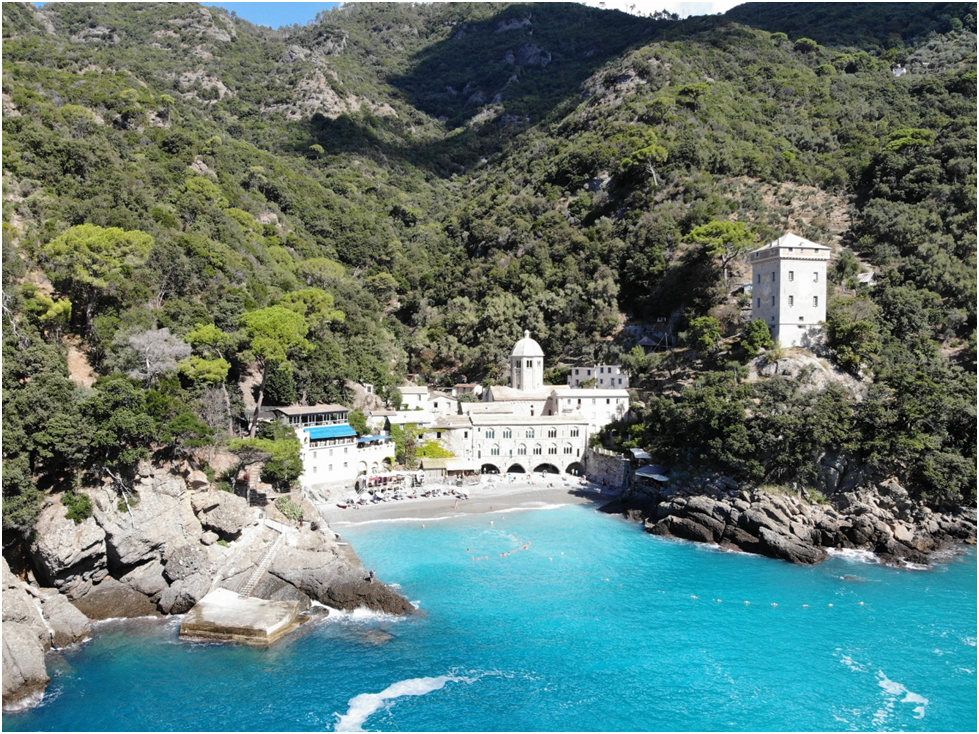 Local Culinary Delicacies: Pesto
If pesto is something that delights your palette, you are in the right place when visiting Liguria. Pesto can be used to describe any paste or sauce that is made with mashed herbs and oils but the "real thing" in Liguria is a protected recipe, which must be made with exact ingredients in a very specific way. Authentic pesto is made from basil grown in Genoa, pine nuts, Parmigiano-Reggiano, Pecorino, garlic, salt, and olive oil. The simple, but wildly delicious sauce is wonderful when spread on top of trofie, the queen of Genovese pasta, which holds the pesto best given its particular shape.
Also "born" in Liguria is the flat bread known as focaccia and there is no better place on Earth to indulge in its crispy, lightly-oiled, goodness. This is commonly found on the street, where you can grab it fresh from the oven and eat it as-is, dipped in sauce, or smothered in a tasty spread. Our favorite spot is Focacceria Revello in the heart of Camogli. These pillowy slices of bread are airy and light, but our preference is a thinner, crepe-like version stuffed with local cheese that oozes out with every bite. If you are lucky enough to be there when a batch comes out of the oven, you will experience a slice of heaven.
Regional Wines
Wines have been produced since the Etruscan and Roman times. Liguria is home to over 100 varieties of grapes and there are eight DOC wines (DOC stands for Denomination of Controlled Origin: an Italian certification with the aim to protect the quality and authenticity of Italian wines).
However, the landscape of Liguria with its steep slopes and cliffs makes wine growing an absolutely valiant pursuit. Grapes must be harvested by hand and the grapes are transported in baskets on the shoulders of the farmers. This results in small batches of precious wines that have been painstakingly produced. Be sure to try a crisp, dry white Vermentino or Sciacchetrà, a sweet wine that is typically paired with desserts or cheese.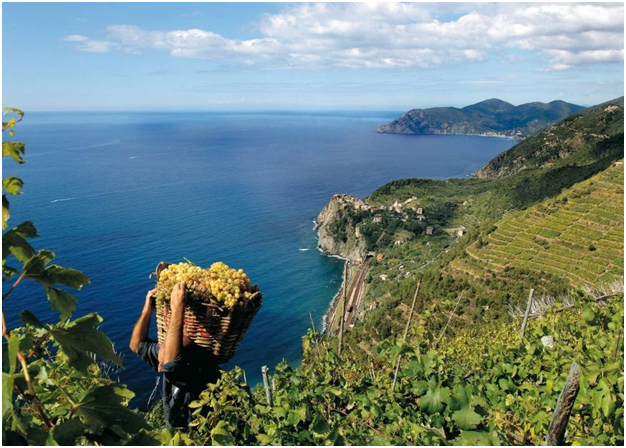 Set Sail
A private boat trip is one of the great ways to discover the beautiful coastline with its rugged cliffs, turquoise water and colorful fishing villages away from the crowds.
The region of Liguria has so much to offer, with options to suit every traveler's tastes. Although tourists flock to Cinque Terre making it quite crowded, visits further afield will allow for a more open, less congested experience–at least for now. Luxury Italian Tours can help plan the ideal itinerary to this region, while crowds remain less thick.