When travelers want to head to the coast in Italy, they flock to the Amalfi Coast. But, Italians prefer to enjoy the sea and sandy beaches in some of the lesser known coastal towns along the Tuscan Coast in an area known as Versilia which includes the beachfront towns of Forte dei Marmi and Viareggio. These towns are easily accessible to Florence, Pisa, Lucca, the Cinque Terre and Pietrasanta.
In less than two hours via a direct train from Florence, you can be relaxing at one of Forte dei Marmi's beach cubs along a sandy seven mile stretch. Here you will enjoy a five star experience with your very own tent, cabana, sun loungers and chairs for a "modest" free. Andrea Bocelli owns Bagno Alpemare, one of the nicest beach clubs in town that has a café, restaurant and a collection of artwork on display.
The best way to explore the area is by bike. There are several rental shops in town and many hotels offer them. There is a bike path that runs along the seaside promenade.
Shopping and dining is another highlight in town. If you are looking for high end shopping, all of the major brands can be found and there is a weekly market held on Saturday and Wednesday that sells a wide ranges of goods from cashmere sweaters to household goods. You will also be spoiled with a number of Michelin starred restaurants and other vibey beachfront restaurants service the daily catch of the day.
Viareggio is another seaside town that is more low key than its posh neighbor. It is also less than two hours from Florence via a direct train and you can also enjoy the beach clubs and seaside atmosphere. It is best known for its annual Carnival, one of the most important in Italy and Europe. Held for five weekends between the second half of January through March, the carnival is renowned for its colossal and colorful floats.
If you are seeking some culture in between swims, the medieval artist town, Pietrasanta, is worth a visit. Many international artists have come to work in the town and have established marble workshops and contemporary art galleries. Many have also donated their work to the town making in a real open-air museum.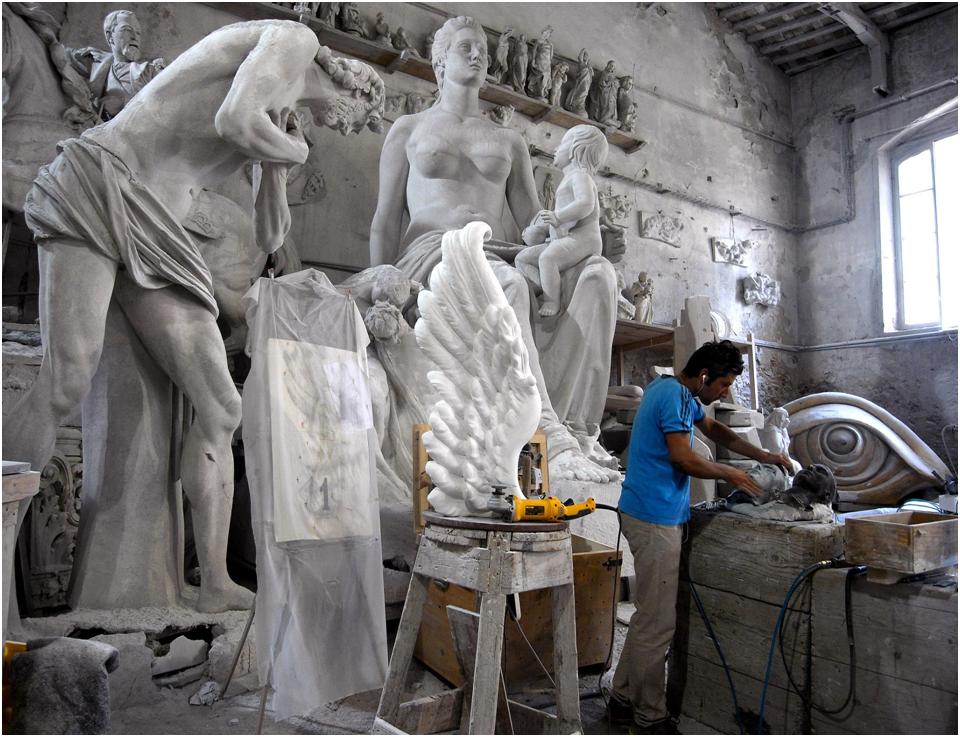 Even Michelangelo came to this town to source the purist white marble from the nearby quarries. He traveled through the hills on foot and by mule, personally checking for the best blocks. Be sure to stop at the popular Bar Michelangelo in Piazza Duomo where a plaque testifies that in 1518, Michelangelo worked there while selecting the marble for the façade of the San Lorenzo church in Florence.