When you visit a Christmas market in Europe, it's like stepping inside the pages of the best Christmas story ever written. Glittering lights, dazzling displays, delicious food and drinks, and entirely authentic handcrafted goods are on hand. It's that magical feeling of Christmas that we have craved since our childhood, mixed with shopping and mulled wine. What's not to love?
This holiday season, why not put Christmas markets on your wish list and make this holiday dream a reality? If your holiday plans include a trip to Italy, France, Croatia, Greece, or Malta, Luxury Italian Tours has the inside scoop on must-see markets and authentic attractions that are sure to make this Christmas season magical and memorable.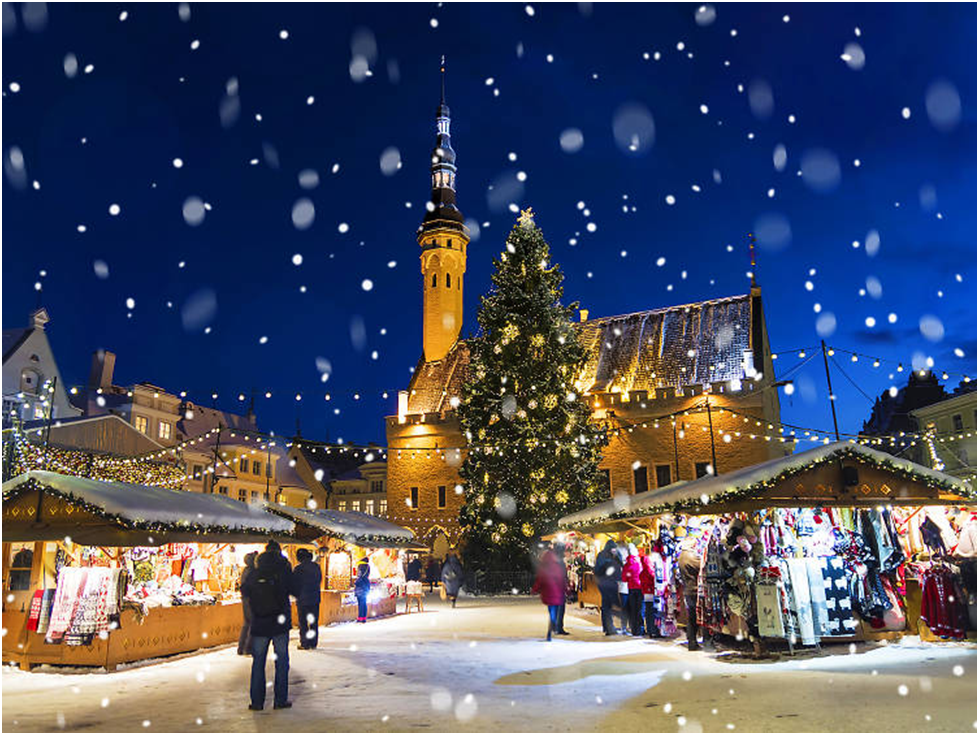 What Makes European Christmas Markets So Special
Christmas markets have been a mainstay of European culture dating all the way back to the Middle Ages. The first recorded market of this kind happened in Vienna all the way back in 1298! This original concept was a winter market that allowed local vendors to sell goods to fellow locals in preparation for the long winter ahead.
Over time, the idea grew in popularity and spread across Europe, evolving into something festive and special to be held ahead of the Christmas season. It was a natural evolution as the goods sold at these early markets were often used as Christmas gifts and the spaces lent themselves perfectly for decorations, choral performances, and other events.
These markets were primarily commonplace in German speaking areas at first, but that changed as the tradition became increasingly popular and more widespread. In modern times, Christmas markets are found all over Europe and there are some very special ones to visit in Italy, France, Croatia, Greece, and Malta.
Christmas Markets in Italy
If you are planning this holiday season, we recommend a visit to Tuscany where you can get your Christmas fix there. Montepulciano and Siena have wonderful Christmas markets to visit. Montepulciano has the biggest market in Central Italy and is known for its wooden vendor stalls where visitors can indulge in specialty foods and artisanal goods. Siena is known for its dazzling lights and Christmas village where visitors can find food, wine and crafts from all over Italy.
Rome is also an excellent destination for celebrating the season. From the 8th of December through the first week of January, the Christmas market at Piazza Navona bustles with local vendors, live performers and amusement rides. Another option is the Christmas Village at the Auditorium Parco della Musica. With fair trade items for sale, an ice rink and appearances from Santa, visitors will leave enchanted with the holiday spirit.
The Weihnachtsmarkt market in Florence has been an annual tradition for over 500 years. The market fills the piazza Basilica di Santa Croce with delicious treats from Italy, Austria, Denmark, and Germany. Visitors will love shopping for gifts among the original jewelry, handmade scarves, and one of a kind Christmas ornaments.
The people of Venice take celebrating Christmas to the next level with beautiful Christmas lights and decor all throughout the city. The biggest Christmas market can be found at Campo San Stefano. Known for its Italian specialty foods, visitors can snack on gourmet cakes and homemade pasta while shopping and enjoying live music.
If you want to be fully immersed in all the twinkle and glow that Christmas time offers, look no further than the presepi, or nativity scenes, in Naples. Hundreds of presepi are displayed around town transforming the entire village into a fantastical kingdom fit for the father of Christmas. Visitors can enjoy the largest nativity scene in the world at the Museo Nazionale di San Martino or build their own presepi by purchasing artisan figurines at the historic Via San Gregorio.
Christmas Markets in France
Alsace is a cultural region in Eastern France that borders Switzerland and Germany. Naturally, this area is ripe with Christmas markets due to the proximity and blend of culture in the region. If France is your destination of choice this holiday season, you are in luck. There are several Christmas markets that are worth visiting which are typically open from St. Catherine's Day (November 25) until just after Christmas.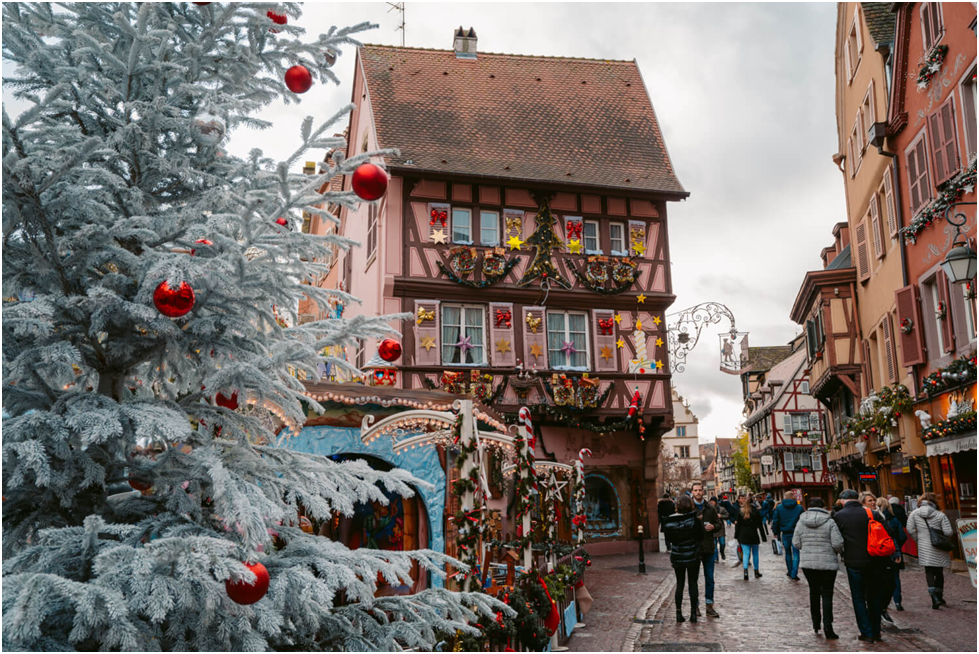 Strasbourg is affectionately known as the Capital of Christmas. A visit to the Christmas market in Strasbourg is sure to impress. For over four centuries, the Christkindelsmärik has wowed guests and with good reason. You will enjoy gazing into the massive lighted Christmas tree, walking along the hundreds of wooden chalets offering handicrafts and libations, and checking out the unique goods on offer at the "Off" portion of the market that prides itself on giving guests something entirely different.
Colmar has architectural features that make for storybook charm every day of the year. During the Christmas season, the market and its lights, smells, and sounds further the effect. A special aspect of the market here is a wine cellar that focuses on wines from the Alsatian region. Colmar is a quintessential destination during Christmas and one you will not want to miss on your holiday trip to France.
Christmas Markets in Croatia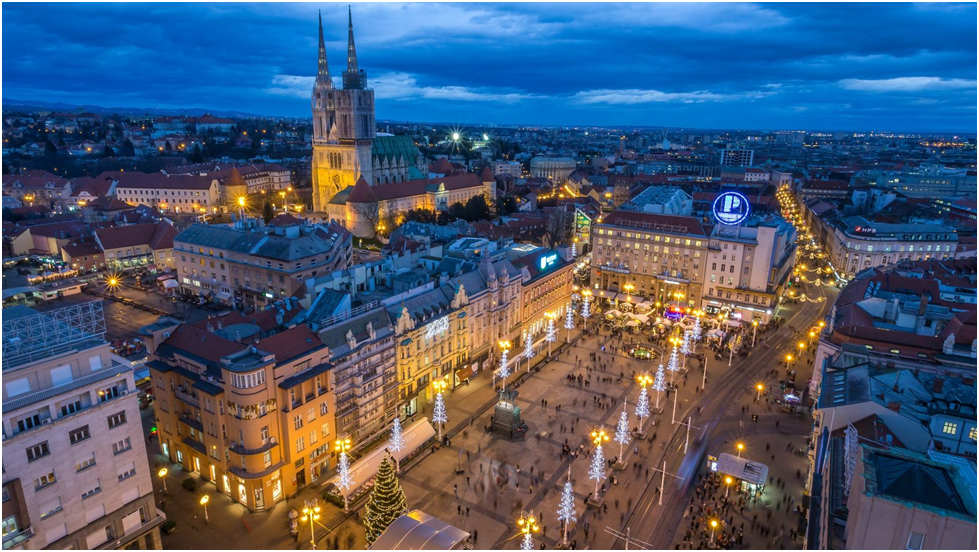 Croatia is an absolute must-visit destination in the Mediterranean. If you plan to spend the Christmas holidays in Croatia, there's a fantastical Christmas market to visit during your stay. In fact, the Christmas market in Zagreb was voted the best in Europe for the maximum allowed three years running. Jewelry, ceramics, ornaments, and other handicrafts are all available. On top of that, the region is known for its handmade wooden toys that are a UNESCO recognized cultural tradition of significant importance. You will find them in abundance at the Zagreb Christmas market.
Celebrating Christmas in Malta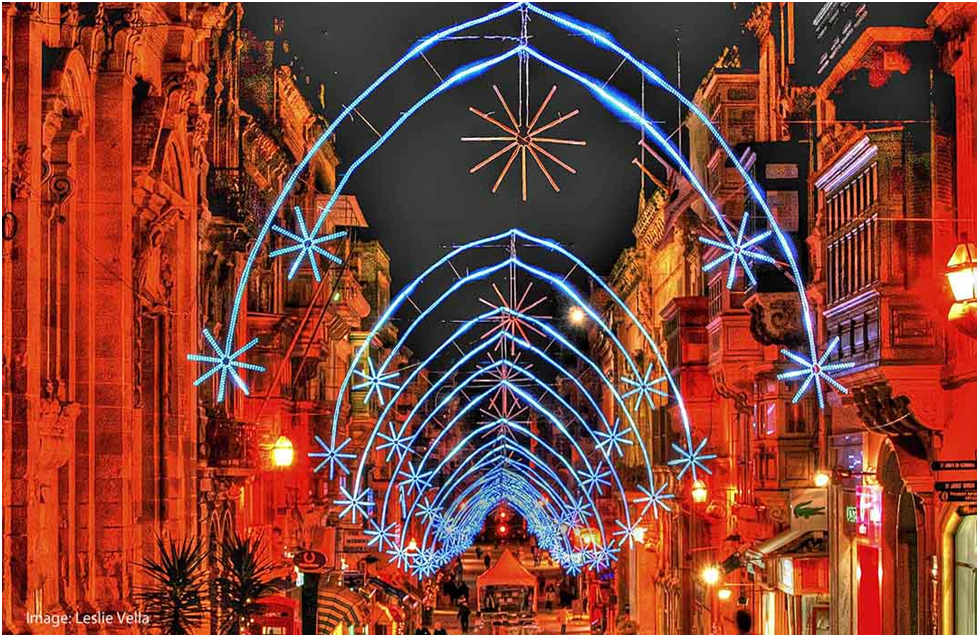 Malta is the holiday destination for you if you yearn to be surrounded by people who celebrate the season to its fullest. The spirit of Christmas is alive and well, celebrated both for its religious significance and the social aspect of the season.
Throughout the islands you will find nativity scenes, elaborate displays of cribs, or nativity scenes, made to symbolize the birth of Christ. Cribs are everywhere, from private houses to small chapels. Visiting cribs is a popular activity at Christmastime and many locals spend time going round touring the various 'presepju' displays. Some are very artistic and elaborate, with figures moving around mechanically and a degree of detail that comes from hours of meticulous work by dedicated craftsmen.
Christmas carol services and other events are abound. One such event that is a true standout happens at St. John's Co-Cathedral in Valletta. The congregation hosts a beautiful carol-singing event by candlelight that is equal parts moving and memorable. Other Baroque parish churches across the islands offer events that are just as awe inspiring during advent.
Celebrating Christmas in Greece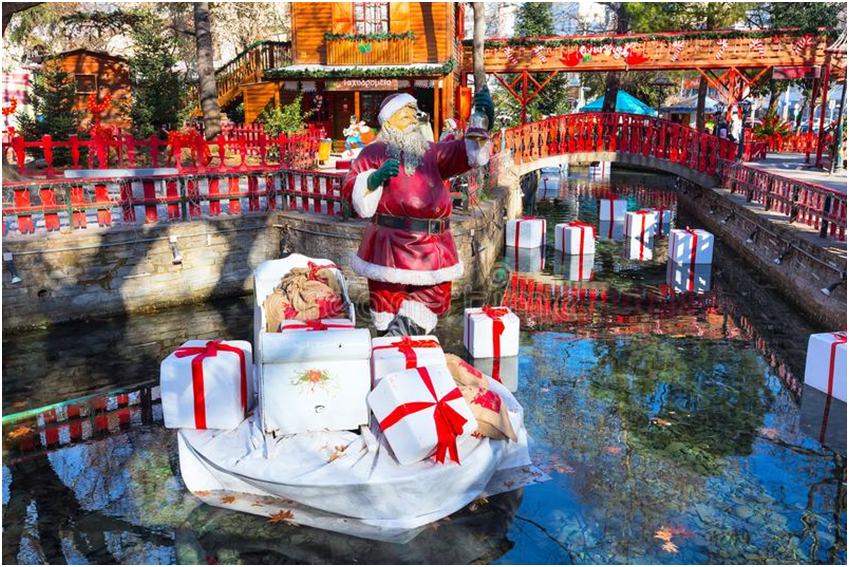 Greece makes us think of sparkling blue water, coastlines dotted with white abodes, and ancient ruins unmatched elsewhere. Many travelers think of Greece as a warm weather destination, but it has so much to offer in the Christmas season as well.
There are some notable Christmas markets in Greece. Athens offers a Christmas market that will certainly inspire good feelings of tidings and joy. However, if you want to see the best Christmas market there is to see in Greece, you have to go to the town of Drama. There you will find the market called Oneiroupoli, which is lined with wooden houses containing the magic of Christmas within.
Christmas markets don't necessarily steal the show during the holiday season in Greece, however. Visitors will be swept away in the spirit of Christmas with enchanting folktales, specialty cookies and pies, and boats decorated with lights and ornaments. As an added bonus, snow falls in the mountain regions creating a picture-perfect scene.
If you have your spotlight set on a European destination Christmas vacation this year, Luxury Italian Tours is ready to help. Christmas Markets, dazzling decorations, and twinkling lights are abundant and sure to make your holiday season special. Let us know where you'd like to go this Christmas and we will ensure that it's a Christmas of ease, delight, and beauty to satisfy the most discerning of