What better way to celebrate Valentine's day than to visit the most romantic city in Europe? Decadent chocolate, red roses, sparkling champagne, and unforgettable memories are awaiting. Luxury Italian Tours is here to help you create your fairy tale getaway so you can celebrate in style with your loved one.

Say Je T'Aime in Front of The Wall of Love
If you are in the mood for amour and you're looking for a great place to say je t'aime – I love you – there's no better place than Le Mur des Je T'aime in Montmartre. This 40-square foot wall displays over 311 ways to say "I love you" in 250 languages. You might notice red splashes on the wall – they represent the pieces of a broken heart and can be assembled to form a complete, whole heart.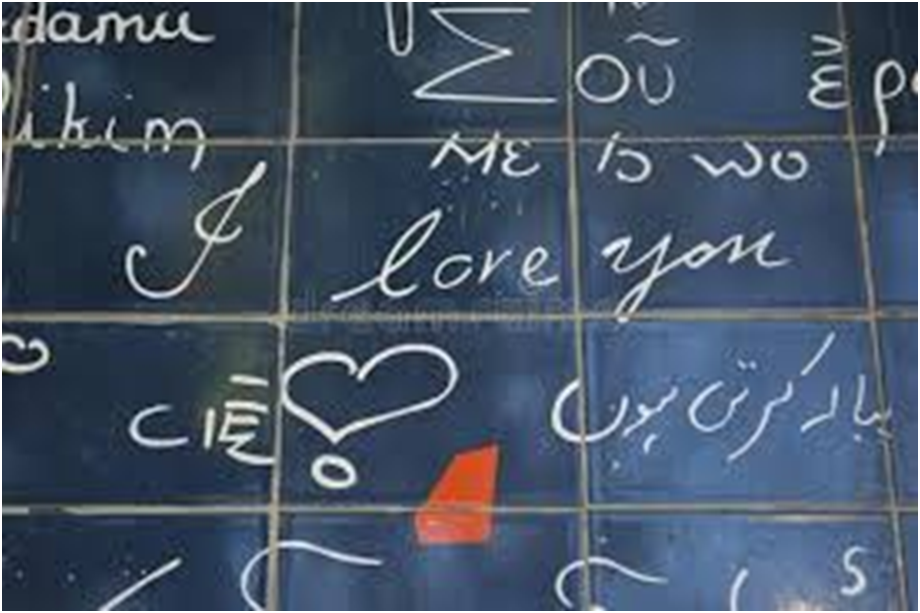 Stoll Around the City
The most romantic streets in Paris are those that are steeped in history, grandeur and beauty. The Champs-Elysées is perhaps the most well-known of these romantic streets. But, for hidden gems, head to the Marais neighborhood to discover tiny alleyways filled with colorful houses. Here you will find quaint little restaurants scattered all around, perfect for romantic dinners. Don't forget to take a detour through Place des Vosges – this square will transport you back in time with its symmetrical architecture and cobblestone pavements surrounded by centuries old trees. Or just meander and get lost in Montmartre!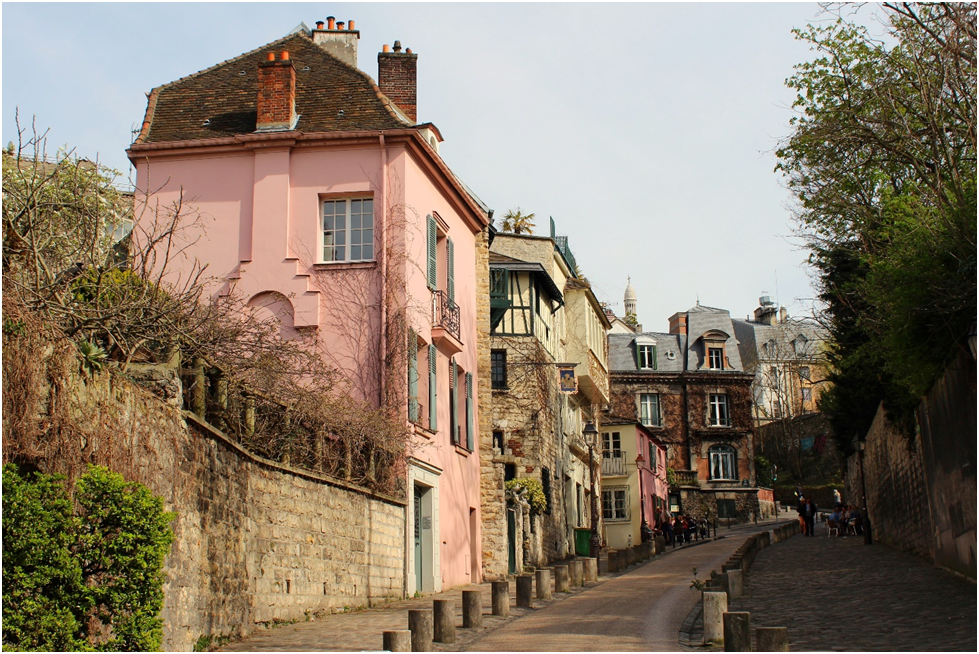 Cruise On the Seine
A trip to Paris isn't complete without a boat ride on the Seine. A great way to get stunning views of the Eiffel Tower and the Louvre museum, a boat ride takes you through the center of Paris, giving you a relaxing way to enjoy the city sights.
If you choose to take a ride in the evening, you'll understand why Paris is nicknamed the City of Lights. Imagine sipping on a chilled glass of champagne as you take in the landscape of illuminated trees and monuments. With over 50,000 street lights and 33 brightly lit bridges, it's a sight you'll never forget.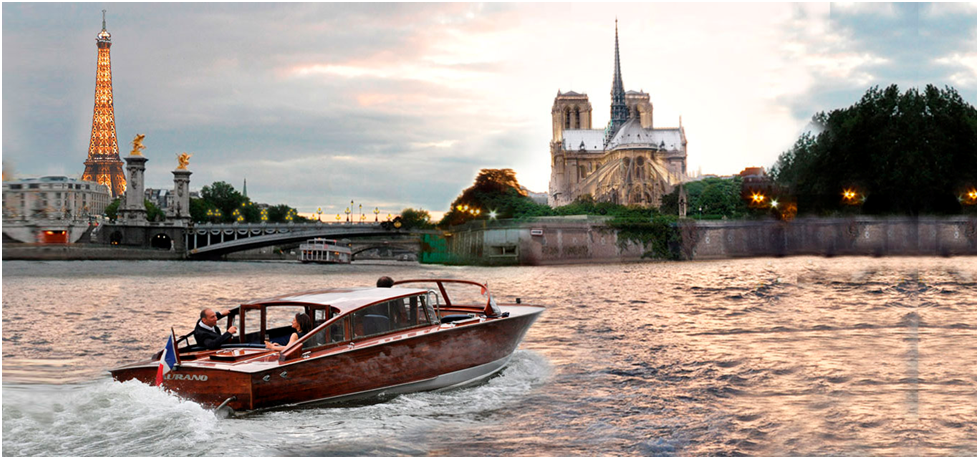 Sweet Treats
You can't leave Paris without exploring the collection of artisanal pastries and desserts. Whether you are a croissant lover, an eclair enthusiast, or a macaron admirer – you'll find mouthwatering treats all over the city streets of Paris.
Cedric Grolet cannot be missed. He is the undisputed master of his art one of his many accolades includes 'Best Pastry Chef in the World 2018' (The World's 50 Best Restaurants). He has created a fantastical world of pastry, where even fruits are not quite as they seem. Visit at 6 Rue de Castiglione, 75001 Paris.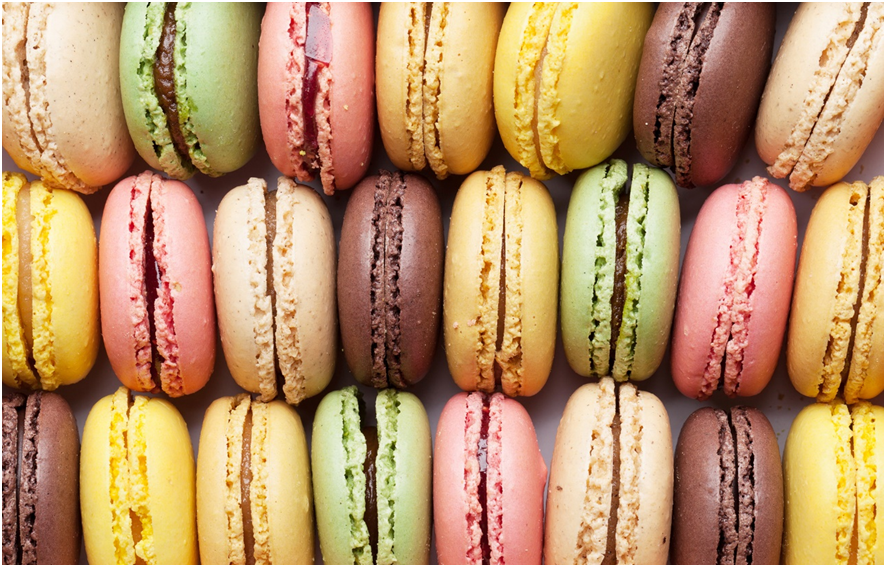 With five locations throughout City of Light, Pierre Hermé is a luxury patisserie operated by a Michelin star chef. It is best known for its macaroons.
For chocolate lovers, there's no shortage of chocolatiers in Paris. You may choose to visit À la Mère de Famille, the oldest chocolate shop in Paris, founded in 1761. Give yourself some time to browse over 1,200 types of sweets including chocolate, marshmallows, candied fruits, and more. They may even stock some special Valentine's Day treats.
For a more modern experience, famed chocolatier, Patrick Roger, marries chocolate making with art. Stop into one of his several locations in Paris and admire the latest sculpture made entirely from chocolate!
If you prefer to sip your chocolate, Angelina is iconic for its hot chocolate. After a visit to the Louvre, stroll under the arcades of the Rue de Rivoli where you will find the tearoom.
Dine with a View
The Eiffel Tower is the iconic symbol of Paris. After dark, the tower "sparkles" during a 5-minute light show on the hour, every hour from sundown until midnight. There are numerous places throughout the city where you can partake in this spectacle, but let us reserve your table at one of the restaurants with a direct view including Girafe, Les Ombres or le 6 New York.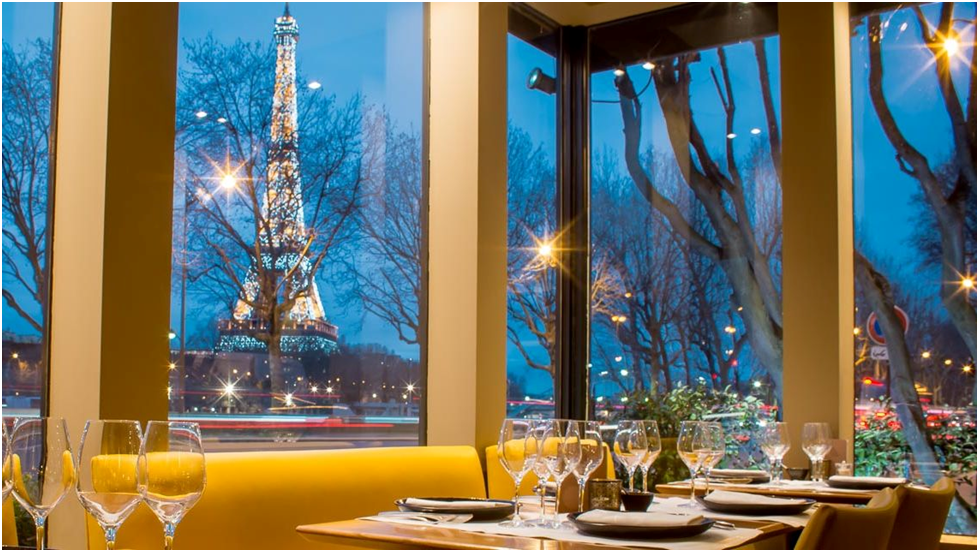 Sip Champagne in Champagne
A perfect spot for a day trip from Paris is the historic region of Champagne. Only an hour train ride from Paris, it's worth visiting the city of Reims and the stunning Notre Dame de Reims Cathedral, a UNESCO World Heritage site, where 33 French kings were coronated including Louis XIV.
Sip some bubbly at one of the famed Champagne houses or meet some of the winemakers and walk the vineyards with them. Most places do not accept walk-ins but we can ensure you get the appointment you need at hand-selected locations.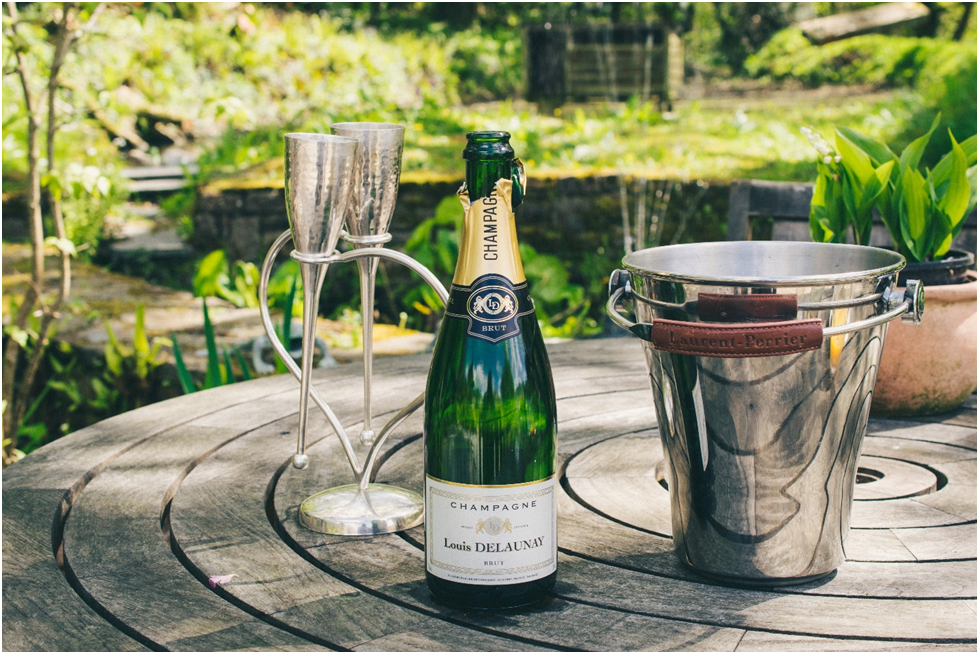 For a memorable tasting in Reims, we recommend Ruinart, the oldest Champagne House that was founded in 1729. It is abundant with historic cellars and ancient white chalk quarries that go nearly 40 meters deep. Ruinart has been aging wine in these cellars since the late 1700s- even before the French Revolution started. Another iconic champagne house is Veuve Clicquot. Barbe-Nicole Ponsardintook over her husband's wine business when she was widowed at 27 and built it into an iconic brand.If you are interested in learning more about her story, we highly recommend reading The Widow Clicquot: The Story of a Champagne Empire and the Woman Who Ruled It which can be found on Amazon.com.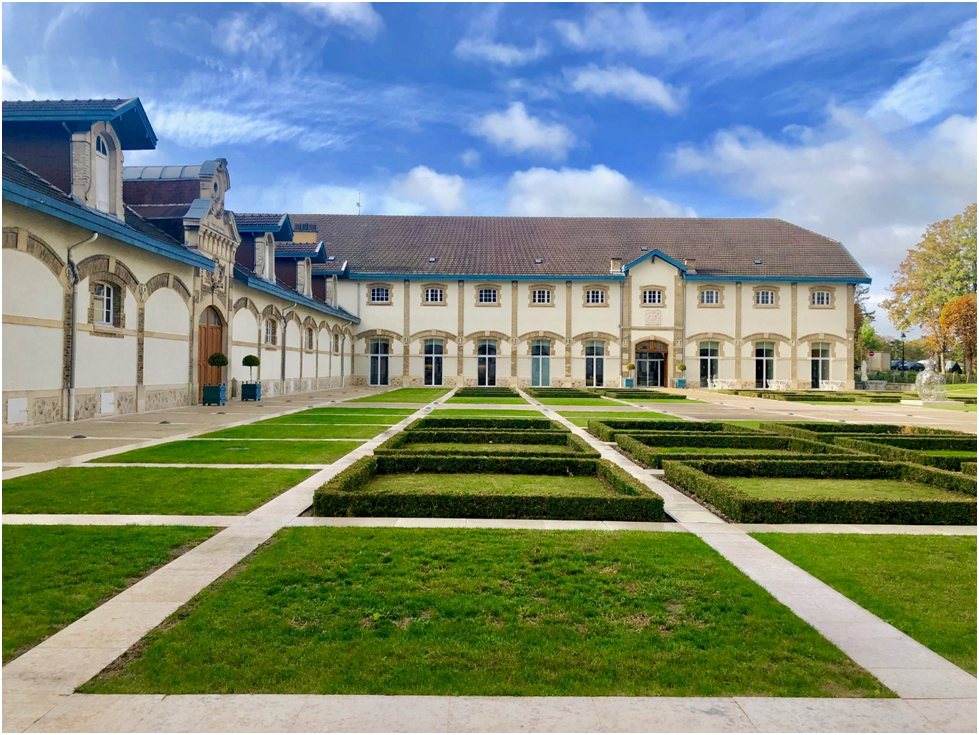 It is well worth visiting Epernay if you want to stroll along the Avenue de Champagne,another UNESCO World Heritagesitewhere other great names have houses including Moët & Chandon, Perrier-Jouët, Pol Roger, Mercier and G.H. Martel.
Book a private tour with us and enjoy the scenic road through the Champagne vineyards to the traditional villages of Verzenay and Verzy, Ay, Cramant and Avize. Arrive in a charming and authentic family-run estate and feel the intimacy of a private chateau run by a passionate family for generations. Or enjoy lunch at a typical champagne restaurant in the countryside, by the Marne River.
If you're ready to book your romantic Paris getaway, Luxury Italian Tours is here to help. Let us know where you'd like to go and what you'd like to do and we'll design an unforgettable escape filled with unmatched luxury, passion and romance.